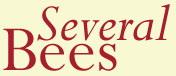 The Rubbish Game
Arcade Stories
Thoughtcrime
The Rubbish Game ran at the Science Museum's Dana Centre in January and February 2008, which I worked on as part of adventure agency Coney. Players formed households, and generated rubbish; they then had to reduce, reuse and recycle that rubbish as efficiently as they could, each household trying to have the least waste left over at the end of the night.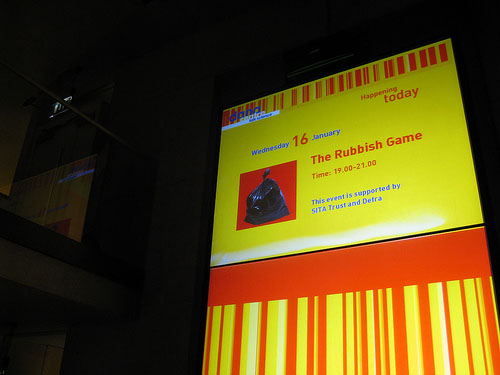 The main event was pieced together from a few different game elements. I was upstairs running the Recycling Fair, a collection of minigames where players could win a "recycling token", allowing them to recycle one piece of waste. Players could make a newspaper log for burning, or a greetings card from old catalogues and paper; they could make scrabble words from old keyboard tiles, sort scrap, or shoot old tin cans from logs.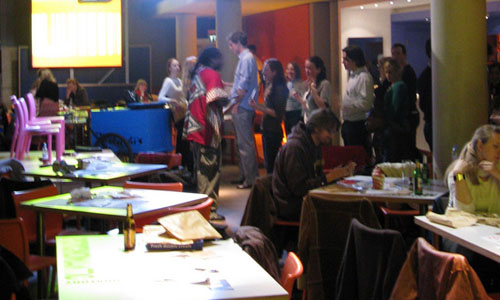 The most interesting outcome of the game for me was the proof of just how much creative people will be, if you ask them to. The recycled greetings cards were astonishing, involving elaborate pop-ups and multiple layers of card; and a game played down in the main room, the MacGyver round, had the players making kites and prosthetic limbs out of what was pretty much just rubbish: old gloves, broken toys, spare buttons, pieces of cord too short (we thought) to be of any use.
Links: