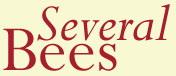 Autogenerated Costume Ideas For You!
Stumped for an easy-to-make Halloween costume idea? You should head off to party as a...
Hilarious Sexy Knight
Spraypaint an old ice-cream container silver - the perfect helmet! Wear it with an old bra - and top it off with half a balloon used as a bald cap!
Click here for another