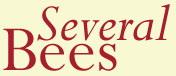 True or False
Transplantations Tour
Sandpit at Hide and Seek 2008
True or False is a guided tour you can win. It ran as part of Kensington and Chelsea's "In Transit" series of artist-led walks, in summer 2008.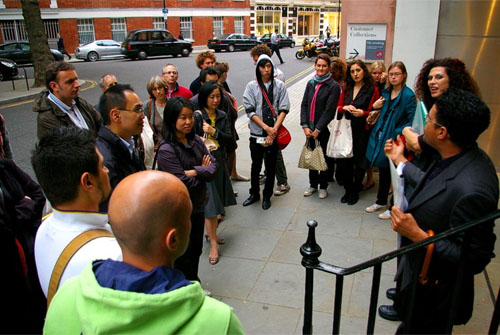 The tour was led by two guides, Chris Roberts [link] and Silvana Maimone - both of them charming people, erudite and helpful in the extreme, but unfortunately both of them dreadful liars as well. As the tour wound around Chelsea, they stopped frequently, and at every stop they both told a story. On each occasion, one of them was telling the truth, and the other was lying. After each set of stories, the audience divided into groups depending on who they believed: was Royal Avenue really the site of the first steam-powered duel? Did Rossetti genuinely write a poem to his wombat? Do shirts on King's Road refuse to sell black shirts, embarrassed at the Blackshirt parades that took place there during the 30s?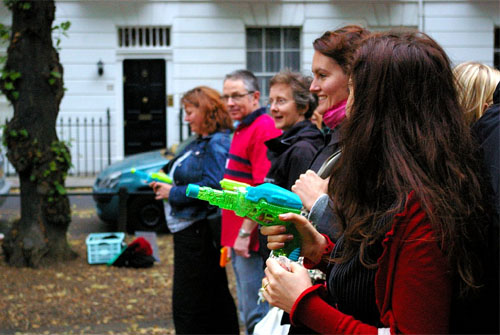 Audience members who were right received a token worth one point. Audience members who were wrong had a chance to make up for their lost point by fulfilling a task connected to the story they'd erroneously believed: get tricked into believing a story about a duel, for example, and pay for it by taking part in a water pistol duel of your own.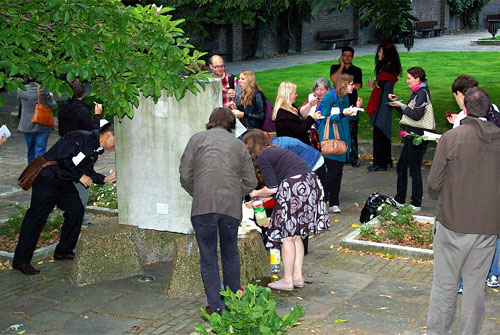 The walk finished with a picnic in the park, and double-side maps I'd drawn for the players: one showing the true history of Chelsea, the other side a little more... duplicitous.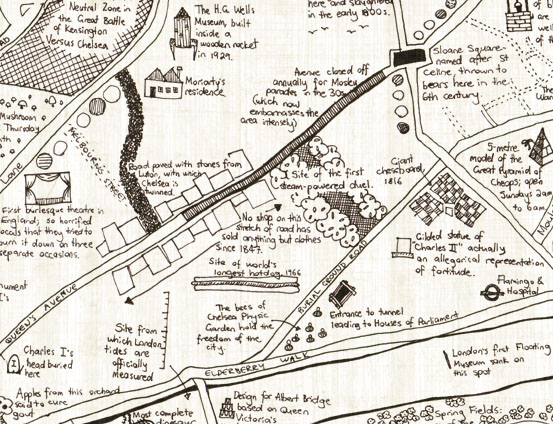 Links: